When you send out the Child Safety Training links to your applicants, they get an email from our system with the link automatically generated
You are able to customize the email that gets sent to the applicants
Go into Settings in the left hand menu
Click on Training Email Settings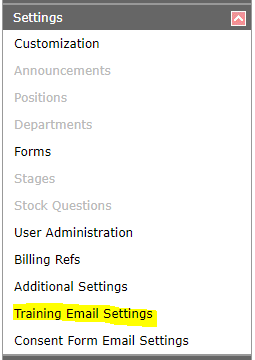 You will be able to change the Email Subject line and the Email Body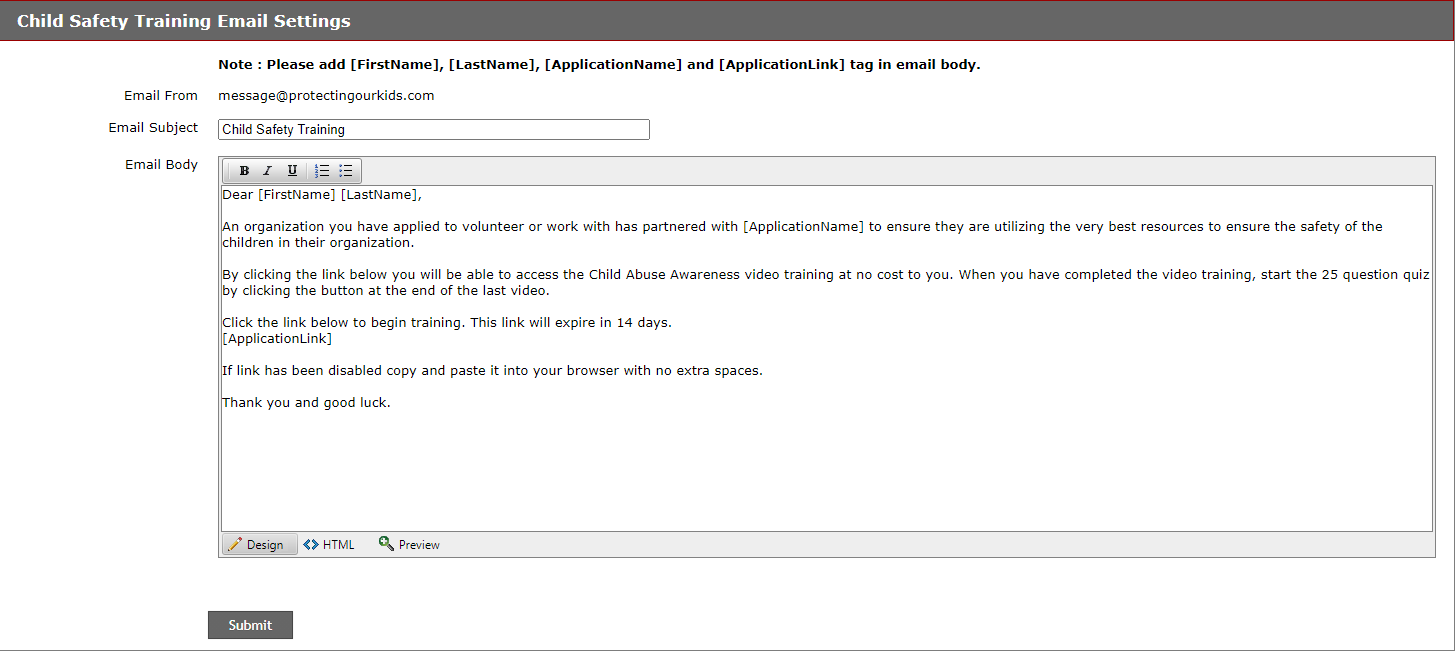 Everything in the brackets will automatically populate with information
[FirstName] - The first name of the person the email is going to
[LastName] - The last name of the person the email is going to
[ApplicationName] - The name of Protect My Ministry
[ApplicationLink] - The link that will be automatically generated for the Child Safety Training
Note: Do not fill out the First Name, Last Name, and Application Link. You will want to leave these alone. If you replace the bracketed items, the email will not work properly
This is our Default Email:
"Dear [FirstName] [LastName],

An organization you have applied to volunteer or work with has partnered with [ApplicationName] to ensure they are utilizing the very best resources to ensure the safety of the children in their organization.

By clicking the link below you will be able to access the Child Abuse Awareness video training at no cost to you. When you have completed the video training, start the 25 question quiz by clicking the button at the end of the last video.

Click the link below to begin training. This link will expire in 14 days.
[ApplicationLink]

If link has been disabled copy and paste it into your browser with no extra spaces.

Thank you and good luck."